I've had Odd Thomas in the sidebar for long enough that anyone who visits here should know I really like Odd Thomas. So imagine my surprise when I discovered that the movie was finally available.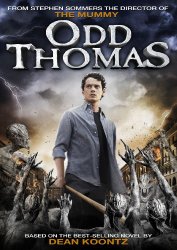 I watched it on Netflix, but it's available at other places, on DVD or streaming. I thought the movie did a great job of recreating the first Odd Thomas book. Since the movie apparently never opened in theaters (or opened widely, not sure), I doubt there'll be more of them, but this one was a great hour and a half of entertainment.
Check it out if you can.