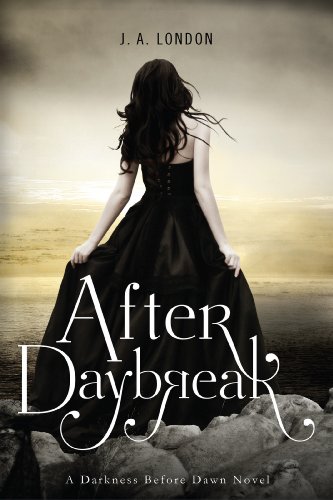 This book perfectly ended the Darkness Before Dawn trilogy by J.A. London. I never wanted this trilogy to end, but with this book ending it I was very happy with the way it did.
The description for the book is below. Enjoy!
After Daybreak brings J. A. London's romantic dystopian Darkness Before Dawn series to a thrilling conclusion.

Dawn grew up behind a wall, terrified of the vampires outside who controlled the lives of humans and demanded their blood. But when she became a delegate for her city and met Victor, she realized that not all vampires were the same, that maybe one could be trusted.

Now Day Walker Sin is infecting his followers with a disease that turns them into mindless killers. Dawn and Victor will have to convince humans and vampires to band together to stop him, because alone they will all die.

After Daybreak is perfect for fans of the YA series Morganville Vampires and the Vampire Diaries.